Successful companies are made up of great employees, so why not hire great employees? Hiring and training employees is an expensive venture. Be sure to hire the right person for the right position. Hiring the right person is about more than skills and abilities; it is about finding the right combination of skills, attitude, and fit for your organization's culture.
Participants will learn the how to select the most qualified job candidate by applying the ever-popular behavioral approach to interviewing. This method, developed by industrial psychologist Dr. Paul Green, directs you to probe the job applicant for specific examples of their past. The reason is simple: The best predictor of a job applicant's future work behavior is their past work behavior.
In addition to interviewing techniques, interviewers think candidates who slouch are bored or arrogant and decide to turn them down. But, how much should we trust our impressions of candidates' body language during interviews? We're all naturally able to pick up on nonverbal cues. Though often useful, non-verbal cues can be misleading. Understanding body language isn't an exact science. In this program, we will learn some of the basic clues to positive interest and attitude.
Good hiring practices will save your company time and money as you will be recruiting and hiring the right candidates. Your hiring managers will benefit from this program as it prepares them to seek out that great candidate and make sure they are a fit for your company.
Learning Objectives:
Practice

steps and techniques to use in a behavioral based interview

Utilize

questions to uncover past behaviors to predict future performance

Recognize

basic understanding of how to read positive and negative body language candidates will demonstrate in an interview

Learn

body language signals that communicate their communication style which will assist you in assessing their potential success in a position
Presenter: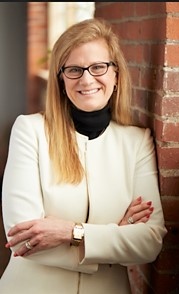 Amy B. Shannon
, President, Pinnacle Leadership Solutions, LLC, and a Partner in Your Partner in HR has specialized in Organizational Development, Human Resources and Training for over 25 years. For the past 13 years, Amy has been an Organizational Development consultant working with clients in manufacturing, service, financial and healthcare industries. Most recently, Amy served as the Executive Director II/Vice President of Corporate College where she built a robust leadership training curriculum to serve her clients. Amy also holds certifications with numerous nationally known training vendors. She is a regular speaker at national conferences such as The Corporate University Week at the Disney Institute. She is a seasoned speaker for the HR Star Conference Cleveland. As a result of her high ratings, she has also been a key speaker at the HR Star Atlanta and received the Gold Medal Award three years in a row for best session speaker. Amy was a recipient of the 2015 HR Awards presented by ERC & CSHRM.
For more information and to register, click
HERE.